by RJ Palacio
3 stars - Not as good as the first one, but still had good moments.
The Misfits
by
James Howe
My rating:
3 of 5 stars
The Misfits
is another book more targeted to the middle school age group.
It features the gang of five - Bobby, Skeezie, Addy, and Joe (yep, the name choice is deliberate.) The group is a bit like the Breakfast Club. There's the overweight tie salesman, the sensitive rebel, the know-it-all, and the gay kid. Class elections are something that we see time and time again, especially in popular media, so it's no surprise that these 4 kids decide to form their own party (despite some objections from the school about elections being a two-party system.) They start out as the Freedom Party, but make a better choice when they evolve into the No-Name Party. There's an anti-bullying message that is most certainly heartfelt and at it's most genuine during Bobby's final speech.
What I didn't care for in this book was the teacher and principal. Both Ms. Wyman and Mr. Kiley irritated me, especially in the way they treated Addy. I thought they contributed to the problem and they were not very supportive side characters.
View all my reviews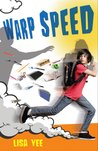 Warp Speed
by
Lisa Yee
My rating:
2 of 5 stars
For a book published in 2011, I was surprised that fans of
Star Trek
,
Star Wars
, and
Batman
were still sterotypically placed on the nerd/geek scale in this book. Film directors Christopher Nolan and JJ Abrams have helped increase the popularity of these genres. Plus, it could be said that
The Big Bang Theory
and other mainstream media have made "geek" far more trendy.
That being said, I'm not 12 years old anymore and this book is intended for middle schoolers. The reason I picked this book up was because a friend of mine was searching for books with non-traditional main characters. Marley certainly had unique qualities that lend well to the main character role (i.e. finding your talents, staying true to yourself), but I actually found myself drawn more to Max (a tomboy character in AV Club) and Ramen (Marley's "best friend").
The big issue presented by this book is bullying. The biggest bullies were Digger and the Gorn. Digger bullied Marley into doing his homework for him. The Gorn just wanted to beat Marley up...a lot. I had problems with the way both bullies were written, in particular, The Gorn aka Three Boys who just wanted to beat everyone up. I felt the ending forced them to back down, but I don't think they learned anything.
Not my favorite book, but that's okay. Someone else might like it.
View all my reviews
Holes
by
Louis Sachar
My rating:
4 of 5 stars
I read and enjoyed this book in my youth and I also found myself enjoying it as a thirty-something. Louis Sachar was always one of my favorite authors. I enjoy his sense of humor, the characters he creates, and his life commentaries.
Holes
does a great job of blending past, present, and future into a highly readable story. I enjoy the mystery and the adventure. Very fun read and fun to revisit.
View all my reviews
Auggie & Me: Three Wonder Stories
Loser
by
Jerry Spinelli
My rating:
4 of 5 stars
Loser
by Jerry Spinelli is about a boy named Donald Zinkoff.
I assume it was intended for a younger audience due to the simple narrative, but as an adult, I still enjoyed it. The book is a character study about Donald's life from first grade to middle school. It's a bit of sad book because of the way others treat him and also the bit before the end (no spoilers.)
It's also a lovely story about a uniquely special boy who didn't quite fit in with the of his peers. It's about a boy who dreams, a boy who considers other people around him, a boy who believes in himself (even if no one else does.)
I'm definitely glad I gave this one a chance.
View all my reviews
Wonder
by
R.J. Palacio
My rating:
4 of 5 stars
August Pullman is different. He was born with severe facial abnormalities that affect the way people perceive him. His parents have primarily home-schooled him, but this story introduces to August at the cusp of transition. He's going to start 5th grade at Beecher Prep.
This is a very sweet, loving story about learning to be kind and courageous while navigating the trials and tribulations of pre-middle school. We all know that kids can be mean. We all know that parents can be mean too. This book has six different points of view (August, Summer, Jack, Via, Miranda, and Via's boyfriend.) Each character brings a new depth to the story and I thought their voices were clear and distinct.
I think this would be a great recommendation to any pre-teen who's struggling to fit in.
View all my reviews
Written in Fire
by
Marcus Sakey
My rating:
5 of 5 stars
Written in Fire
is the third and final book in the incredible "Brilliance" trilogy.
I've been waiting (im)patiently for the arrival of this book since I finished Book
#2
way back in 2014 and it did not disappoint me. This book is jam-packed with action, thrills, tension, politics, romance, and more. I enjoyed returning the world of Cooper, Shannon, Natalie, Quinn, Millie, and the Epsteins. I clenched my teeth at the return of Soren, Owen Leahy, and John Smith. I felt uncertain about the men that formed the New Sons of Liberty.
This series is about a world on edge. It's about an American population dealing with a small percentage of people (the Brilliants) that they do not fully understand. If that feels eerily similar to our current political landscape, I don't think you would be wrong.
It was a hard book to put down and I'm pleased with the way Sakey wrapped things up. Yes, he left a hanging thread or two behind, but I don't mind that. Why? Because it gives my imagination room to fill in the gaps.
View all my reviews
Why Not Me?
by
Mindy Kaling
My rating:
4 of 5 stars
Mindy Kaling is adorable.
She's funny, charming, and knows how to set a good pace with her essays and this novel as a whole. Mindy injects this book with heart, with substance, and a certain je ne sais quoi that elevates it a hair higher than her last book (
Is Everyone Hanging Out Without Me?
)
I love that Mindy is honest about her body issues, her opinions on weddings (and being in them), and her genuine love for the parents who raised her.
I definitely appreciated her insights and her laugh out loud moments.
Mindy, you're amaze-balls and if you write another book, I'll happily make it a priority on my to-read list.
View all my reviews
Theater Geek: The Real Life Drama of a Summer at Stagedoor Manor
by
Mickey Rapkin
My rating:
4 of 5 stars
3 1/2 Stars.
I bought this book back in 2013 as a set with Mickey Rapkin's other book
Pitch Perfect: The Quest for Collegiate A Capella Glory.
After feeling disappointed with
Pitch Perfect
(especially considering how much I love the movies), I was reluctant to put this book near the top of my to-read list. This year, I decided I'd put enough distance between the two books to give it a shot.
The best parts of this book were the times when Mickey was focusing on the camp and the campers that were there in 2009. It was fine and dandy that he felt the need to name-drop celebrities that had also been to the camp, but I definitely cared more about the three kids he was following around for three weeks.
It was interesting to learn about the history of the camp and the process these campers go through to learn their parts for a full-length musical in just three weeks. My favorite was probably Rachael.
(view spoiler)
[I felt awful for her when she got sick and I was amazed that she was able to get up on her feet and bring Ms. Lovett to life. (hide spoiler)]
I definitely preferred this one to
Pitch Perfect
the book. It was more well-rounded and the pacing was much better.
View all my reviews
Stories from the Early Morning
by
Thomas Zachek
My rating:
4 of 5 stars
This collection of short stories was written by my high school English teacher and I took great pleasure in reading the words within. There was a unique collection of stories ranging from an Irish love story to a
Twilight Zone
-esque space tale to a man reuniting with his first love in a coffee shop.
The first story in this collection was set in an era I was not born into, but that did not preclude me from enjoying it nor did it stop me from shedding a few tears at the end. I'm thankful that my dad introduced me to Buddy Holly, Ritchie Valens, and the Big Bopper because that helped me understand the story more. "Al's Barbecue," was one of my favorite stories in the bunch. It was amusing and clever. "Bed, Breakfast, and Beyond" was my other favorite. I enjoyed the mystery of the Bed and Breakfast and I was glad no one got hurt.
Many thanks to Mr. Zachek for cluing me into this book's existence. I appreciated it.
View all my reviews
Impossible: The Original Trilogy
by
Julia Sykes
My rating:
3 of 5 stars
Impossible: The Original Trilogy
is made up of three short novellas: "Monster," "Traitor," and "Avenger." All three are meant to be read as one continuous story so I'm treating this book that way.
The first chapter opens with an abduction. Dr. Claudia Ellers is forced at gunpoint to help out a man (Sean) who has been shot. Sean and the abuctor (Bradley) are members of an Irish gang called the Westies. They're mostly into drug trafficking, threats, and
(view spoiler)
[kidnapping Claudia over and over again.

Claudia falls in love with Sean in a Stockholm Syndrome kind of way. Also, with any kind of love story these days, both Claudia and Sean have some deep-seated emotional issues that affect their ability to connect and communicate with each other.

My main reaction to this book was that it was okay. There were some pretty hot scenes between Claudia and Sean and there were few suspenseful moments (not edge-of-your-seat thrills, more bite-your-lip-in-worry). I was glad, though, that the story of Claudia and Sean felt wrapped up. I don't think I'm in a hurry to read the rest of the Impossible novels. (hide spoiler)]
View all my reviews
Attack on Titan, Vol. 11 by Hajime Isayama

My rating: 3 of 5 stars

Even though I read it last year I decided to re-read it because I forgot what happened in it.

In this volume TitanErin is going at it with the Colossus Titan (Bertolt) and the Armored Titan (Reiner). He eventually looses and is carried away with an injured Ymir to the titan forest inside Wall Maria.




Unhinged by Sarah Graves

My rating: 3 of 5 stars

Though this is book 6 in the Home Repair is Homicide series I'm assuming all are standalones as I never read any of the other books but didn't necessarily feel like I was missing crucial backstory.

In my opinion is had a weird beginning as Jacobia (Jake) Tiptree is doing home repairs with her and her best friend Ellie when she falls off a ladder and concludes that the mysterious disappearance of Harriet Hollingsworth--Eastport, Maine's snoopiest resident is that of foul play.
Like an episode of Murder She Wrote, Jake with sidekick Ellie take it amongst themselves to figure out who done it and why. For what its worth this story makes for an interesting read as it many twist & turns and revelations.

Some of the downsides were the fact she was putting up with her ex-husband rude ways and how repeatedly descriptive she was about things that annoyed her.



It Ended Badly: Thirteen of the Worst Breakups in History by Jennifer Wright

My rating: 4 of 5 stars

It's kind of cheesy by my takeaway from this was even if I'm afraid to love for fear of it ending going through with the process so to speak makes me brave and who knows I may have a story that makes it into someone's book one day. Probably not but I can dream.

Sidenote: I know my review to this books kinda sucks so here are some updates I made while reading it. It contains some spoilers but... oh well.
[
Spoiler (click to open)
]


My response to a rhetorical question: The reason you don't currently see people sending their ex-lover hunks of bloodstained pubic hair is in parts a result of the popularity of laser hair removal."

"It seems to me Ruskin was attracted to very young girls thus he couldn't bring himself to consumate things because as a teenager she was too old for him."

"One of the biggest regrets I may have was not being able to witness the spectacle that was Oskar Kokoschka. Just think how awesome it would be with today's advancements in Sex Doll manufacturing and Social Media inclusion."

"I appreciate the Spoiler Alert about the Mad Men character and am only slightly annoyed with myself for having ignored it. I probably wasn't gonna get to watching it anyhow."
Very Good Lives: The Fringe Benefits of Failure and the Importance of Imagination by J.K. Rowling

My rating: 5 of 5 stars

I'm not sure what drove me to reading this book other then the fact that it was by the same person responsible for the Harry Potter series but I am glad I did.

This short read, a commencement speech she delivered at Harvard University, somehow managed to pack inspirational and motivational cues in a way that didn't annoy but hit home with me even though me and author J.K. Rowling are obviously living different lives.


The God Machine by Chandra Free

My rating: 2 of 5 stars

I'm not really sure how I feel about what I've just read. The premise is intriguing and I liked the imagery but for some reason I just felt ... meh. This story is to be continued and I get the impression that things will really kick off in the book(s) to follow; I just wished it did a better job with this book as it's the beginning.

I did enjoy the Foreword which was written by Doc Hammer, one of the minds behind TV's Venture Bros.




Room by Emma Donoghue

My rating: 5 of 5 stars


So I of course became aware of this story after its movie was released. While I didn't see I thought it had an interesting story and hoped I would enjoy it as a read which I did.

The story, which is told from the perspective of 5 year old Jack who has literally lived his whole life insides one room. It's his whole world and all he understands until his mother who is also in this "room"decides to escape their captive.

Once freed inside a new world for Jack we get to see how it affect him along with those around him. All these new experiences and his naivety about some of the things us 'outsiders' take for granted makes for a captivating, emotional yet frustrating read.

View all my reviews
Blood on Snow by Tom Johansen

My rating: 2 of 5 stars


not sure what it was that made me want to read this book nor am I entirely sure how I feel about it afterwards so I'll just go into what the story is about.

This story is told from the POV of Olav, a dyslexic, yet oddly poetic "fixer" (hit man) with a knack of falling for the opposite sex rather quickly. This gets him into deep trouble when his employer, one of Oslo's powerful crime bosses tasks Olav with killing his wife.

Through out the story Olav reflects on his upbringing and his current situation. Towards the end there's a nice bit of reflection that was probably the main thing I enjoyed.

(view spoiler)[ He's been wounded and doesn't have long to live and ends up at the store of a girl he protected. He seems to have this convo where he comes clean with his fear of not being able to make her happy which was why they were never truly together.

What I didn't realize was that moment only happened in his head, a happy moment before he died. On the flipside that same woman is reflecting on her feelings for him. (hide spoiler)]

Attack on Titan, Vol. 14 by Hajime Isayama

My rating: 3 of 5 stars


As stated in a previous review of this book series, it would really benefit from being in color, especially the action packed scenes. In this volume Erwin Smith, Commander of the Survey Corps is trying to put together a revolution against the royal government thus restoring the Reiss (Historia) family as the true royal bloodline. Of course this wont be an easy feat and lives will be lost.
Attack on Titan, Vol. 4 by Hajime Isayama

My rating: 3 of 5 stars


Although Attack On Titan seems to be centered around Eren, Mikasa and Armin volume 4 provides backstory so we can see how they and the other soldiers were trained. To me the main thing that happened was Eren, in titan form being tasked with plugging the whole in Wall Rose.

Sidenote: We're introduced to Potato Girl. While I personally don't think she's important she seems to be favored by its TV viewers.

One of the main problems I had with this volume was how it transitioned from the present to the past and back. It came up when it gave backstory for the soldiers and the impact that the deaths of their comrades, particularly Marco had on them.

Maybe I was to engrossed in making sure I read it in the correct order, I just wish it was more clearly noted. Other than that, the story progressed nicely and was a good read.



Attack on Titan, Vol. 5 by Hajime Isayama

My rating: 4 of 5 stars


After Eren became a titan and sealed off Wall Trost he was detained for a military tribunal where it was decided he would, on a trial period, join the Survey Corps and his accomplishments would help decide if he should live or be sentenced to death. (Considering the fatality rate for this group, he and a lot others may die anyway. )

This book ends with him and the other members on their first journey and introduces a new titan.



Attack on Titan, Vol. 6 by Hajime Isayama

My rating: 3 of 5 stars


Even though I recommend reading this series in order I do like that the books tend to have a small recap page with character pictures and brief sentences about them and what they've been through.

In this volume we are with the Survey Corps, deep in Titan territory when a female Titan emerges. A human controlled titan to be exact. She seems to be focused on finding Eren whose group is entering the Titan Forest. Will she be captured here or just leave a path of destruction in her wake?



Attack on Titan, Vol. 7 by Hajime Isayama

My rating: 3 of 5 stars


Normally I would watch the TV episode and then read the book to look for any changes or story additions but I couldn't wait and thus is my review for volume 7.

After once again dealing with the heavy loss of their comrades, the Survey Corps Squad have captured the female titan and are planning to get to the human controlling it when the titans seemingly throws a hell mary move by calling all surrounding titans to sacrifice herself.

With the soldiers retreating and counting their loss (view spoiler)[an unidentified spy emerges and the female titans re-emerges and Eren dons his titan form and a battle ensues. (hide spoiler)]

What will happen when the remaining soldiers return to and who can they trust?




Attack on Titan, Vol. 8 by Hajime Isayama

My rating: 4 of 5 stars


This particular volume focuses on identifying and capturing the human/female titan hiding within their ranks.

(view spoiler)[The identity of the human inside the female titan should've been evident from the start. I mean as he looks just like Annie Leonhart. (hide spoiler)]

During the course of her subsequent capture we learn that the wall, which is suppose to shield against titans is intact constructed around their bodies.



Attack on Titan, Vol. 9 by Hajime Isayama

My rating: 4 of 5 stars


Anyway the titans have once again breached a wall leaving the squads to spilt off into groups to warn the people. What I liked most about this particular story was that we got to follow potato girl a.k.a Sasha as she traveled back home. It was nice for all tense and purposes to get some of her backstory even though it included seeing the damage done by the titans.

Sidenote: These human controlled titans are everywhere. I feel like a new one is showing up in every book. This new one sorta looks like an ape and its off putting.
I wonder if Eren's father is the one responsible for this.



Horrorstör by Grady Hendrix

My rating: 4 of 5 stars


The book is basically layed out like an IKEA catalogue with faux furniture dipictions that not only mark the start of a new chapter but transform to implements of torture as the story becomes more sinister in nature.

Although the book is told from the POV of Amy, it centers around her and her fellow employees (Ruth-Ann, Trinity, Matt and Basil) of the Orsk furniture superstore who've stayed behind overnight to investigate strange events/ acts of vandalism that have happened as of late.

What I enjoyed most about this story was that it starts of campy and transitions to a good ghost story all the while playing on my slight fear of retail work.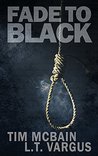 Fade to Black by Tim McBain

My rating: 3 of 5 stars


I don't know if I'm wrongfully assuming things but based on what I've read now and of a previously book, the authors tend to write their main characters with a touch of sarcastic and self deprecating humor to them. Which I'm a fan of.

This story is a little hard for me to write a review for because I'm still not sure what to think of it.

It centers around Jeff Grobnagger, a pessimistic loner who has seizures that send into some wierd state where he is repeatedly killed by a hooded individual. He also seems to be the object of worship by random occult factions. Along the way he meets and becomes friends with an older gentleman trying to find his missing daughter Amity.

Apart from the strange seizure - death incidents nothing of note really happens, in my opinion, until towards the end of the story. This was alright with me because I became more interested in the way the authors expressed life views and some similarities I found between myself and the Grobnagger character.



Heartsick by Chelsea Cain

My rating: 4 of 5 stars


This story essentially centers around a very troubled detective and the young journalist shadowing him as he pursues a sadistic killer of teenage girls in the Portland area.

It has been some time since Detective Archie Sheridan last worked a high profile case which isn't surprising when you learn it resulted in him becoming another victim of Gretchen Lowell, a beautiful psychopaths with 200 victims under her belt. That ordeal not only left him mindf*cked, but left him addicted to pills.

Barely hanging on Sheridan is not only tasked with hunting down a new serial killer that's terrorizing the Portland area by murdering its teenage girls, he also does so while being the subject of Susan Ward's new story.

What I liked most about this story was its flawed characters and how the author reveals their connections. It also doesn't really end with the main characters being profoundly changed like all would be right in the world.



Attack on Titan, Vol. 10 by Hajime Isayama

My rating: 3 of 5 stars


I finally realized that even though the books and the show are the same, I tend to like the show a little more because the books aren't in color. This missing element would make it even better because after a while the characters all start looking like one another.

Story wise, we are still with the soldiers hold up in the abandoned Utgard Castle who are trying to survive a seemingly thought out attack from the surrounding titans. Afterwards we not only identify yet another human controlled titan within the ranks but that of the Armored and Colossus Titans to boot. The story ends with 104th piecing together their connections.

Attack On Tittan Vol.11


The Walking Dead, Vol. 01: Days Gone Bye by Robert Kirkman

My rating: 3 of 5 stars


As the inspiration that spawned the hit TV show that I love I have finally decided to give this series a try. As with most stories being told in different medias (print and tv) the storylines may vary and characters can be introduced at different times else never.

In volume 1, Days Gone Bye, we are with Rick Grimes as he awakens from a coma to find the world dramatically changed. THE DEAD NOW WALK THE EARTH. He has to adapt fast if he's going to survive long enough to find his wife (Lori) and son (Carl).

(view spoiler)[He is eventually reunited with them and his best friend and fellow cop Shane when he is bought to their campsite. Happiness doesn't last long when the camp is ambushed by the dead and lives are lost. The story ends with Shane being shot and killed by Carl who was trying to defend his father against the seemingly envious/dangerous man. (hide spoiler)]

Visually speaking the images were nice and the layout was easy to follow.



Attack on Titan, Vol. 12 by Hajime Isayama

My rating: 4 of 5 stars


Uptil now the volumes after the first all started with a recap that showed images of the characters with descriptions on what happened to them along with their titan counterparts if it was revealed. This one didn't.

It picks up immediately with the Colossus (Bertolt Hoover) and Armored (Reiner Braun) Titan back in human form along with Ymir and Eren, sans arms, recouping at the titan forest inside Wall Maria awaiting nightfall.

With the Survey Corps right on their heels Ymir is able to transform and takes Krista back to Bertolt, Reiner and Eren deeper into the forest.

On a sidenote I know it says Ymir is doing this to see her friend again but I don't know. Maybe her feelings run a little deeper than she's aware.



Attack on Titan, Vol. 13 by Hajime Isayama

My rating: 4 of 5 stars


To me the main storyline in this volume occurres in episode 52 inwhich we learn a little more about Krista Lenz aka Historia Reiss' upbringing.

Another thing of note was the Survey Corps is learning not to fully trust the Royal Government nor the Interior MP's so they're keeping Eren's and Krista (Historia) location secret while Eren does Titan experiments.

On a sidenote my theory about all the titans found inside the Ragako Village actually being its missing residents was reiterated by a character, Survey Corps Squad Leader Hange Zoe. I like having my observations confirmed.




A History of Violence by John Wagner

My rating: 2 of 5 stars


I wish the imagery was slightly better especially when it comes to establishing one place from another but maybe it was done that way to lend a gritty feel to the story.

The story really begins in Tom McKenna's Soda Shop, when two hitchhiking murderers arrive looking to make trouble are dispensed making him a local hero.

While some might look favorably upon this sudden 15 minutes, Tom shys away from it and along the way we learn why. Tom McKenna isn't who he says he is. He has a dangerous past and it's finally catching up to him.



Old Boy, Vol. 1 by Garon Tsuchiya

My rating: 3 of 5 stars



I gotta confess that I sometimes do things backwards and when it comes to this series of books I watched the movie that it inspired first so I basically know how it ends. Still the movie was a total mindf*ck in the best way and I'm hoping for the best with the story in its print media. I also look forward to spotting the differences in it.

Like another translated Japanese story that I've read, its formatted for right-to-left reading as homage to the original publishing.

In volume 1, Mister aka Yamashita, the character inwhich the whole story revolves around, is released after being locked away in a strange room for 10 years by God knows who.

He immediately hooks up with a young virgin and gets a job in construction all-the-while plotting revenge against the unknown individual(s) responsible for his incarceration after discovering a tracking device implanted under his skin.

We the reader do get to see the person responsible although his reasons and name aren't revealed. It is evident that he's a business man with funds to spare. I look forward to reading the next volumes to see how the rest of the story unfolds.



A Short Guide to a Happy Life by Anna Quindlen

My rating: 3 of 5 stars


Anna Quindlen's A Short Guide to a Happy Life is indeed a short read but it doesn't need to be some sweeping novella to deliver its point: If you want to be happy, no matter what your station in life, then just do it. Enjoy your life for the journey it is and surround yourself with love. Granted, this is not always an easy thing to do nor does the book really go in-depth to show you how to manufacture it for yourself Quindlen does write, "unless you know the clock is ticking, it is so easy to waste our days, our lives". It's something to think about.
Stronger
by
Lexie Ray
My rating:
4 of 5 stars
I think I'm in love with this story, more specifically its message that just because you're down it doesn't mean you have to stay that way.
In
Stronger
by Lexie Ray we are introduced to a Jasmine, a young homeless girl in the process of eating food from the garbage.
From there we travel back in time to see how exactly she ended up at that station in life and follow along as she struggles to deal with the hardships life has thrown her way.
Casting Shadows Everywhere
by
L.T. Vargus
My rating:
3 of 5 stars
I'm not really sure how this story got on my radar but I enjoyed it nonetheless.
This story is told from the POV of Jake, a self proclaimed wussy teenager trying to find the meaning of life in the worst way possible and that's under the guidance of his quasi psychopathic cousin Nick.
Besides the fact that it had a nice flow to it, I enjoyed some of the tidbits about how the brain works. One of the main things I enjoyed most happens halfway if not a little close to the end of the story.
(view spoiler)
[He's discovered that Nick's a killer and decides to take Beth, the girl he fancies, and keeps her locked away to keep her safe. Throughout this section I kept thinking how predictable; I just knew that Beth was going to wind up dead. (hide spoiler)]
I enjoy books that have you thinking a story is going one way and then doesn't.

Attack on Titan, Vol. 1
by
Hajime Isayama
My rating:
4 of 5 stars
I first became aware of Attack On Titan as a Toonami feature on Adult Swim. As I've enjoyed the show its printed counterpart was a no brainer. It's set in a future where what's left of humanity is confined behind a three-walled city where they feel they can be safe from cannibalistic humanoids known as Titans.
The story as a whole is centers around Erin Yeager, who's bent on killing the 'Colossus Titan' after it killed his mother and demolished his home.
As this is my first real attempt at reading authentic manga I thought the tradition of reading it right to left was enjoyable and liked the imagery even though it's strictly black and white.
Moriarty
by
Anthony Horowitz
My rating:
3 of 5 stars
I was not aware that this was a sort of a continuation to the book
The House Of Silk
until I started reading. While there were references to events and outcomes to that story I still think of
Moriarty
as a standalone.
This story picks up after the Reichenbach Falls incident written about in
The House Of Silk
inwhich Frederick Chase, an investigator with New York's Pinkerton Detective Agency teams up with Scotland Yard inspector Athelney Jones to pursue a deadly criminal via evidence collected from the belongings of a deceased man identified as James Moriarty.
Based on the theories mention throughout the beginning pages I often found myself wondering when or if Sherlock Holmes was going to show up, if else de-cloak and reveal he was in disguise all along but thus that never happened. (You do see fragments of him thanks in part to the Jones character who studied him.) I also wondered the same about Moriarty. I mean the book is named after him after all.
His reveal comes towards the very last chapter and was still a surprise even though I knew he'd have to show up eventually. I don't know what it is about me but I'm fascinated by a smart and devious criminal and Moriarty is certainly that.
Thomas and Beulah
by
Rita Dove
My rating:
2 of 5 stars
I'm not a fan of poetry in general. In fact after all I've read, during school and out I have probably only enjoyed two at most so it should come as no shock that even though Rita Dove's
Thomas And Beulah
won a Pulitzer Prize I am just not a fan.
It consists of a little more than 40 pieces broken down into two sections and seems to be centered around Thomas and Beulah and their lives before and after getting together.
Attack on Titan, Vol. 2
by
Hajime Isayama
My rating:
3 of 5 stars
Volume 2 which contains episodes 5-9 picks up immediately after Armin witnesses Eren being eaten by a Titan. Still in shock when some reinforcements show up he doesn't really speak again til he must inform Mikasa of Eren's and his squads deaths.
The first if two main events to occur is as follows:
We get the backstory of how Mikasa's came to be with Eren and his family and learn what motivates her to fight as she does.
The second and most fascinating is the arrival of an abnormal Titan that seems to be helping the humans by fighting and killing the other Titans.
(view spoiler)
[It's not until the very end that thus mysterious Titan is revealed to be Eren. (hide spoiler)]
Will this new Titan be the thing that turns the battle for the human race? Gotta read the next volumes to find out.
Attack on Titan, Vol. 3
by
Hajime Isayama
My rating:
3 of 5 stars
The main story focuses on Mikasa and Armin trying to protect Eren after his titan transformation. Understandably some of his peers and higher ups don't know if they can or should trust him until one Dot Pixis, the highest ranking commander of the territory steps in with hopes to use Eren's titan abilities to win a small battle by blocking the entrance for which they enter.
As always where titans are concerned events do always go as planned.
The Cat in the Hat
by
Dr. Seuss
My rating:
4 of 5 stars
The Cat In The Hat is one I'm sure every English speaking kid would've read or learned to read by as it's full of colorful corresponding images with rhyming words.
The reason I, as a grown adult without children have decided to reread this was because it was part of a bingo reading challenge given by my local library.
Animal Farm
by
George Orwell
My rating:
3 of 5 stars
Dynasty Zero
by
Elijah Stephens
My rating:
3 of 5 stars
In
Dynasty Zero
we follow along as a monk by the name of Radix Redwood who has made it his mission to restore the balance of nature thus saving the world. His journey ultimately leads him to Heliopolis, a scientific outpost where monstrous human experiments are taking place.
In all honesty through no fault of the author I had a time trying to get into this story. I'm just not a fan of the dystopia genra; I'm more of an action girl.
Speaking of, the scenes in which action took place where all of my favorites. It was those times I could picture this story happening on screen. Based on the ending I wouldn't be opposed to reading more of this story if Elijah Stephens decides to carry on.
The Devil's Pretty Daughter
by
Nicola Rain Jordan
My rating:
4 of 5 stars
A super fast yet intriguing read inwhich a young woman recounts an encounter she had with then unknown serial killer Robert William Pickton.
The takeaway I got from this read is to trust ones instincts.
I don't want to spoil the story by saying too much but from the very moment she met him her instinct and the situation told her something was wrong and she didn't listen.
I definitely want to check out more of her writings.
Shopping for a Billionaire
by
Julia Kent
My rating:
3 of 5 stars
Rating: 3 1/2 Stars
Are you single? Ever wonder why you can't meet a successful, good looking man? It's probably because you aren't hiding in the mens bathroom like Shannon Jacoby. (Some gals have all the luck)
It is on assignment as a mystery shopper where Shannon and Declan McCormick, a gorgeous business man first meet. Needless to say sparks fly.
This is only the first installment in their story but I think I'm hooked. While things seem to progress rather swiftly I found this Rom-Com light and amusing.
Interview with the Vampire: Claudia's Story
by
Ashley Marie Witter
My rating:
3 of 5 stars
Although I haven't read Ann Rice's book
Interview With The Vampire
, I am familiar with the Claudia character thanks to the movie starring Tom Cruise and Brad Pitt with Claudia being played by Kirsten Dunst.
Anyway as far as this book was concerned the images were nice, albeit a little basic with its lack of vibrant color. As far as the story goes I'm unsure how or if this retelling differs from what Ann Rice originally wrote but it seems to follow along with the movie but with more of her insights as its her (Claudia) story and POV.
If you are familiar with the original story you may find it lacking and an unnecessary read where new comers may find it interesting.
After: The Shock
by
Scott Nicholson
My rating:
3 of 5 stars
We follow along as a group of strangers of varying walks of life are forced to deal with and more importantly survive a new world when a freak solar storm decimates a large portion of the population, turning some into Zapheads who seemed bent on mindlessly killing. This event is known as the
After
.
I like the premise of the story and the pace of how he made some the characters cross paths. One of the main problems I had was how it just ends. If you're familiar with some of my previous reviews then you'd know cliffhangers tend to anneoy me.
With all that said its part of a 7 book series that seems to have spawned a spinoff and I definitely want to check the remainder of books to see where the characters end up. Will all survive? Will the world bounce back? I want to know.
Shmucks
by
Seymour Blicker
My rating:
3 of 5 stars
Rating:2 1/2 stars
Have you ever seen that Seinfeld episode where people were fighting over a parking space, basically refusing to move? Well this story reminds me of that.
In Shmucks we have two smarmy guys, in my opinion, who are in the process off of a standoff when they both drive into an alley way at opposite ends and refuse to back-up letting the other party have the right of way.
Levin is a divorced business man who is self proclaimed stubborn when it comes to the issue of proving himself right.
Pelzic, a down in his luck Romanian, is always looking and failing miserably at the next get rich quick scheme. In an effort to convey his accent the writer tended to phonetically spell his words. That took a second for me to get in to.
There's not a lot of action that takes place so if that's your thing then this isn't the story for you. If however you're a fan of douche bags or
Schmucks
as the title states then re
ad away.

Lotus: Revelation
by
Michael Shoemaker
My rating:
3 of 5 stars
If you want to know anything about me then you should know I love stories with strong, kick ass females which leads me to Michael Shoemaker's Lotus: Revaluation.
This super short story centers around Michiko Akiyama, a deadly assassin. I'm randomly came across this story and am not sure if it was meant to be just a
short
or a teaser to a larger more flushed out story but I hope it's the later because my interest have been peaked.
The Death Factory
by
Greg Iles
My rating:
2 of 5 stars
Greg Iles' The Death Factory follows along as Penn Cage, a Mississippi DA turned writer/mayor not only comes to terms with his ailing father's mortality but we see how he views death and the justice system as he talks about a particular hard case that was dropped in his lap at an inopportune time.
This was a short, nicely written story that also includes excerpts from two other stories. If I'm being honest I probably wont be reading them because I just couldn't get into the story/
Sorry about the lack of update but was having major internet problems. Here are some of the books Ive read in the meantime.
Self-Inflicted Wounds: Heartwarming Tales of Epic Humiliation
by
Aisha Tyler
My rating:
3 of 5 stars
Aisha Tyler is many things. She is tall, fearless, funny, nerdy, and the voice of Lane Kane on
Archer.
She's also a writer as I learned that
Self-Inflicted Wounds
is her 2nd book and not her first (that one is called "Swerve.")
This book is a collection of essays that retell stories from Aisha's life. They are about the times when she was fearless, when she was brave, and, inevitably, how she made a (possible) fool out of herself. She lays her embarrassment out on the table and, in the process (I think), hopes to get a laugh/chuckle/giggle/groan out of her readers. I think the best message I got out of the book was to "be brave." The other message I got out of this book is that footnotes can be over-used.
View all my reviews